It Doesn't Have to Be Messy
What is it about slaves, particularly sissies and anal sluts (with few exceptions) who love anal play and in particular my strapon, that they don't get about hygiene?  Being respectful and considerate for your Me starts before you even enter my dungeon…in fact it may start even two days beforehand if you're an anal slut!  If you really want to get the most out of your session, for both yourself and Me, having a sparkly clean bum….not just on the outside, but on the inside too….it will make a world of difference.
So how do you get a sparkly clean bum for your session with me?  Well,  I thought I would write a guide for newbies and as a reminder to some of my older clients….who should no better! After all, dealing with your shit ain't no fun 🙁

Pre-Session Prep – The Anal Expedition Begins!
Getting a sparkly clean bum requires a bit of planning and also some preparation…it's easy, it's not complicated and any well behaved and respectful slave can do it for their Mistress…it's the least you can do!  Basically what goes in, is essentially what comes out!  Fairly basic but things to avoid in the day or two before seeing me include:
Garlic (smelly in….smelly out)
Curry & anything spicy (ditto)
Onions (ditto)
Cabbage (ditto)
Beans (ditto)
I think that by now you get it?  Anything that is causes gas, or a reaction inside you, like spices is going to ensure that your session with me may not got quite according to plan 🙂  However, if you really want to eat a curry the night before, I won't guarantee that our session together will last quite as long as you may have expected….for obvious reasons.
Good things to eat beforehand can included pasta, boiled veg, white meat, eggs and most foods that are full of fibre and I've been told, pizza the night before as this will create a blockage for at least a day for most people and in the process the foundation for a good anal play session.  Hey, but this is just a guide,  find out what works for you and see what happens with solo anal play and experiment.  Here's a good video on what porn stars do before shooting an anal scene…
The Day of Your Session – Getting Your Shit Together!
What Type of Anal Play?
The level of anal cleansing depends on:
(a) how far away your session is from seeing Me;
(b) the length of our session together; and
(b) the type of anal play and how advanced or greedy you are!
Note: point (a) is slightly irrelevant as I would expect all of my clients without exception to have freshly showered less than an hour before seeing me.  Just in case you wondered, 'freshly showered' doesn't mean you had a shower at 6am and see me at 8pm the same day…..this counts and being unclean…I don't accept dirty or smelly clients in my dungeon.
Beginners & Newbies – Strapon (6-7 inches or less),  Sessions Less Than One Hour
For newbies and clients who like the the perfect size cock and not into depth play, anal stretching, fisting or like to keep their sessions quite short (less than 1 hour) you can get away with using the simple douche bottle or the deluxe douche (see Mistress Nikky French Recommends below), which only cleans the bottom part of your insides, but enough to have fun with your Mistress without any 'mess' for up to an hour and a half…..if you like longer sessions, you will need to think about more serious cleaning!
The great thing about this type of douche is that it's easy, quick and effective for short term play….and perhaps importantly for my clients you can hide it easily…even in your briefcase 🙂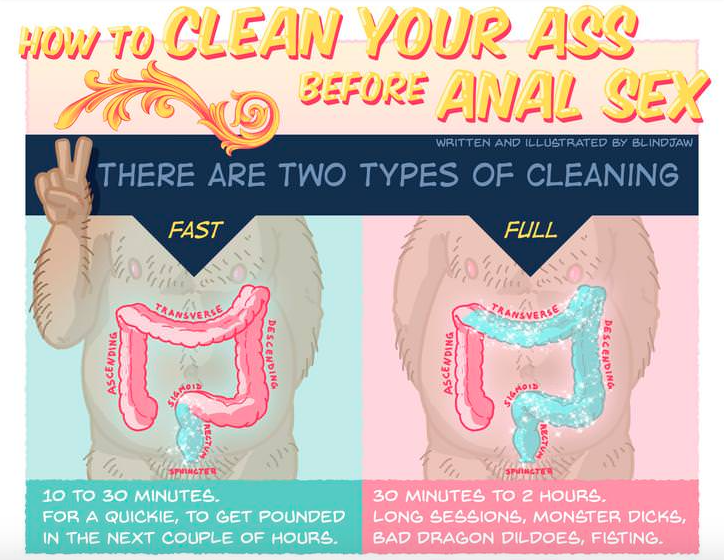 Advanced Anal Play – Fisting, Monster Dildos, Depth Play, Stretching – Sessions Lasting More Than One Hour (H3)
This is where I expect my clients to do some serious cleaning beforehand!.  It may be necessary if you're coming from work to book into a hotel or even go home before seeing me…..you'll really need to clean deeply and the process will take up to an hour or more.
The best and most effective way for deep cleaning is to use the 'deep douche' which goes past your rectum and into the colon.  One thing to consider when deep cleaning is to go slowly AND keep the pressure low…otherwise you risk 'sandpapering' your insides…..or that's what your body will think is happening.  Be gentle and don't rush….it also means that you will be super sparkly for me when our session begins.
Don't forget that I'm really a princess and I don't like to get dirty with my slaves!
My recommendation is that you cleanse and rinse out maybe four or five times with a ten minute gap in between as often it can take up to 20 minutes for all the water to come back down.  To help the water come down my tips for helping it release are to rub your tummy, get on all fours and suck your tummy in and then expand it our and even jump up and down…..
Why go to all this trouble? Well, for a start you can relax a lot more in your session knowing that it's going to be enjoyable for both you and me and most of all you'll get the most out of the session, particularly if your really looking to push your boundaries and open yourself right up. I've put a link in here to a blog written by a favourite client of mine who just loves her anal play "
Anal Stretching – Balls Deep
"
Other Handy Anal Tips
You may have seen my other blogs where I recommend Back Door by PJUR.  Whilst PJUR have sponsored me to use it (just being honest), it really is the best lube I have ever used.  While you don't get that much it makes anal play that much more enjoyable and relaxes your bum and all the sphincter muscles like you've never experienced before.  Some clients have even said it's better than poppers!
Apart from being good for anal play, it's also fully silicon friendly, so you can use it with all your toys and know it won't destroy them.
In any event, as a Professional Dominatrix, I would not recommend any product that I haven't used myself or I don't believe in.
Mistress Nikky French Recommends
These are the products that I would always recommend.  I know that they do the job and do it really well: